Laptop Charging Locker
Charge, Secure, Manage & Store
The best charging locker for:
Education
Government - Military
Manufacturing
Corporate & SMB
Logistic
Fleet Management
Healthcare
TV - Studios
Airline
In today's world, technology has become an essential tool for every industry. From laptops to wearable devices these devices are a crucial part of our daily lives. However, ensuring these devices have enough power to last all day can be challenging.
Rise Laptop Charging Locker takes device charging and security to a whole new level. With its 24 individually lockable compartments, you can be sure that your devices are always safe and secure.

Rise charging locker is more than just a storage solution. It's a complete hardware solution for managing your workflow and efficiently charging, storing, and securing laptops, tablets, phones, Watches, and other portable devices. Whether you're in a busy workplace, a university, or a fleet management company, Rise Charging Locker provides the peace of mind you need to stay focused on your work.
User friendly Laptop Charging Locker
Our Charging Locker is very easy and simple to use by any user, an LCD touch screen gives you the option to use your prefered access mode (PIN - RFID - FACE ID) and allow you to select the compartment you prefer to use.
Charging Locker Features:
24 bay charging locker.
Charge all devices (laptop, iPad, mobile & watch).
log event system to track devices.
Master and slave system to manage big number of devices.
Intelligent Power Management System
2 USB ports & 1 UK-type 3 pin socket in each compartment.
Locking System: PIN Code, RFID or Face recognition.
LCD touch screen for access control.
Steel Case.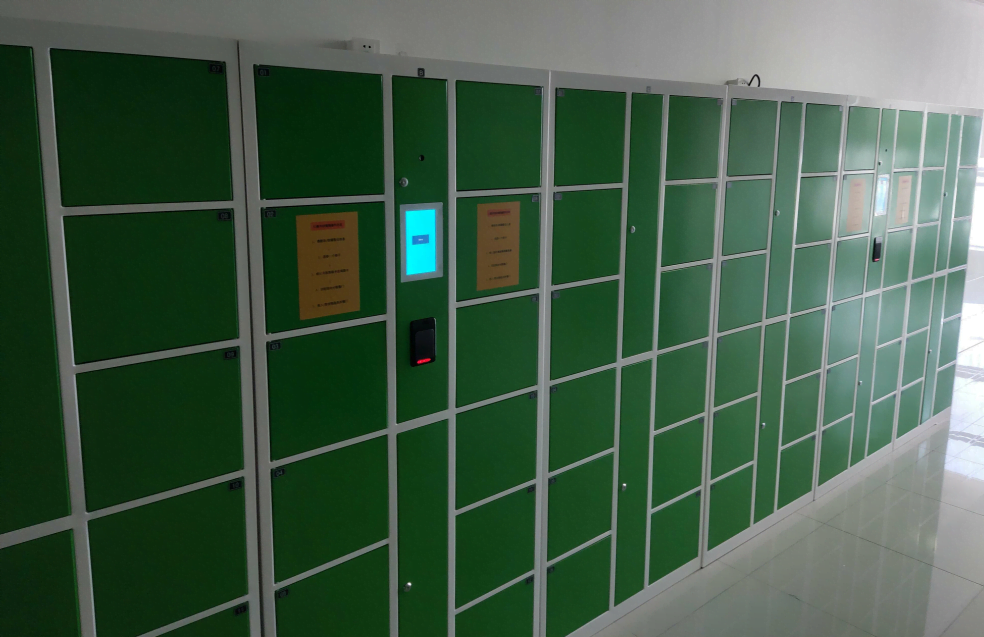 Manage 100s Of Devices
Rise charging locker system is providing big factories and companies with a stand alone unit or multiple locker units connected in series. 1 master unit can connect with 2 slave units to manage and track a big number of devices.
Customisation is available depending on your project requirements.
For More Information
Please contact us +97152 127 4763 or let us know your project details and we will get in touch with you.